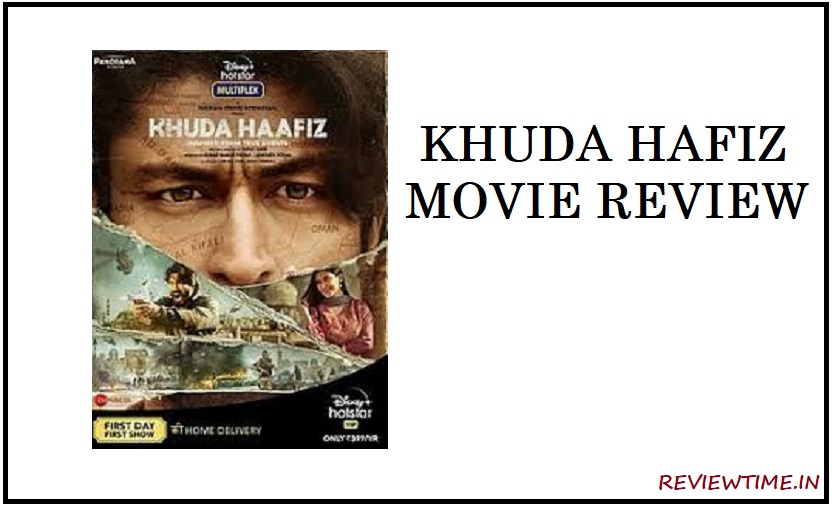 Khuda Hafiz Movie Story:
Lucknow has a simple family. His software engineer son is Sameer Chaudhary (Vidyut Jamwal) who has an arranged marriage to Nargis (Shivalika Oberoi). Nargis's parents have an inter-religion marriage, so Sameer and Nargis are married to both Hindu and Muslim customs. Then come the 2008 economic slowdown and both Sameer and Nargis's business comes to a halt. Both think that they will earn money by going to a foreign country (a fictional country Noman) but Nargis gets a job but Sameer does not. As Nargis leaves, it is revealed that she has been caught in the clutches of the wrong people and is being forced into prostitution. After this, Sameer sets out on a mission to bring his wife back home without thinking anything. You have to watch the film to see what happens next and how much.
Khuda Hafiz Movie Cast:
Vidyut Jammwal as Sameer Choudhary.
Shivaleeka Oberoi as Nargis Choudhary.
Annu Kapoor as Usman Hamid Ali Murad.
Shiv Panditt as Faiz Abu Malik.
Aahana Kumra as Tamina Hadi.
Movie Release Date:
14 August 2020 on Disney Plus Hotstar.
Khuda Hafiz Movie Trailer:
Khuda Hafiz Movie Review:
Emotional ties bind Bollywood movies and here Sameer and Nargis will connect you with the film. However, the dramatic events are such that the people of the International Police Agency being emotionally tended to discount the story of the entire film.
Vidyut Jamwal is one of the best performing artists in the world, so you will get to see his action. Not only action but also Vidyut Jamwal can act and do not disappoint. Shivalika Oberoi had nothing special to do in the role of Nargis but she looks beautiful. The surprise package of the film is Annu Kapoor. His dialogue and expression playing the character of Afghani Pathan Usman are so strong that Vidyut Jamwal gets weakened in the frame of every scene. There is no fault of Vidyut in this, Annu Kapoor is such an actor. Nawab Shah is perfect in Villan's role. But who is the real villain, you find out at the end of the film.
Aahana Kumra and Shiv Pandit, who work for an international agency, are very dramatic. It derails as soon as the main part of the film's story comes. The story of the film is good but the screenplay is poor and the policemen in Urdu or Hindi speaking in Arabic speaking countries seem very strange. The film is a poor film made with a good story. 'Tere Sang Hoon Aakhiri Kadam Tak' sung in the voice of Sonu Nigam has become good and gives comfort. There is nothing special in the rest of the music.
Why see:
Vidyut Jamwal is nice. If you are a fan of his action, then you can watch this film, will not be disappointed.
Rating:
* * * (3/5)
For Latest Movie Reviews, click here .